11. Cisco unified communication manager 8.6 autoregistration for ephones
CUCM (Cisco unified communication manager) 8.6 is application based (run on isolated Linux OS RedHat) comprehensive communication platform that support features for high deployment scenario up to 40 000 user per cluster. Further reading about development products from communication manager line can be found on article http://en.wikipedia.org/wiki/Cisco_
Unified_Communications_Manager.
Our training lab will run CUCM 8.6 on environment of VMware workstation 8 (or later) – for simulation must be dedicated for this machine 2G RAM and 1 CPU core as a minimum. How to install CUCM from installation image pleas read
http://www.computerfreetips.com/Cisco-Call-Manager-CUCM/Cisco-CUCM8-install-vmware.html.
First important thing is that administrative web environment consist from 5 interfaces as you can see from next picture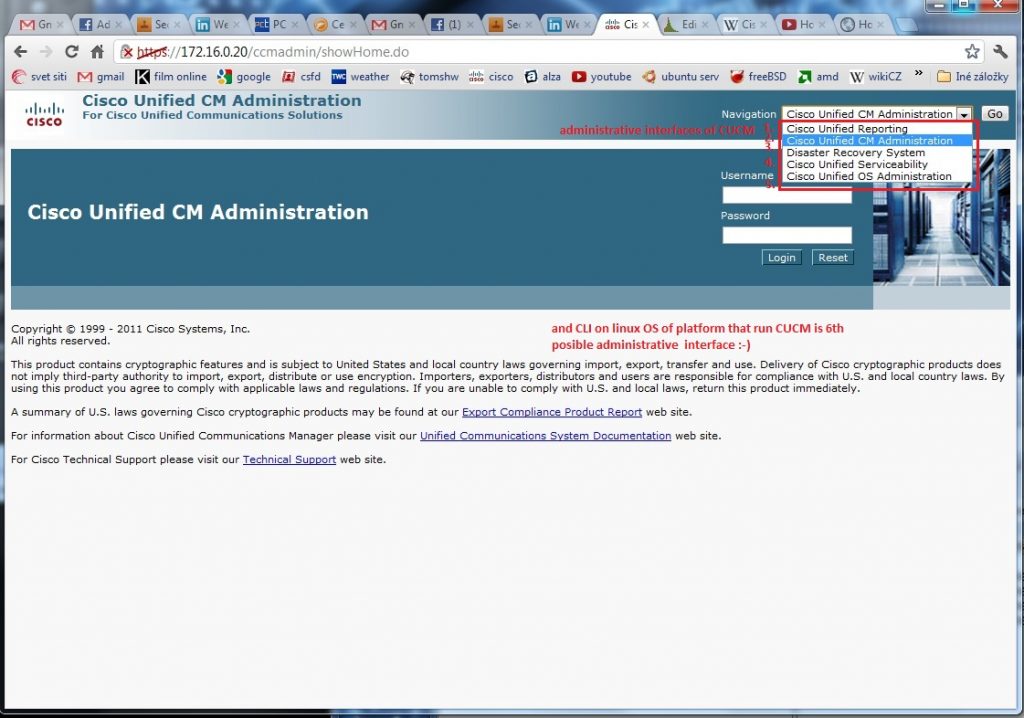 Auto registration is disabled by default against default behavior of small brother CUCME (up to 400 in ISR G2 routers older ISR routers support up to 250 clients).
Next steps enable auto registration on single CUCM installation environment (act as single publisher with no subscribers for redundancy).
1) Enable services important for work – CM service and TFTP (all is disabled by default). This is done by Cisco unified serviceability in web interface.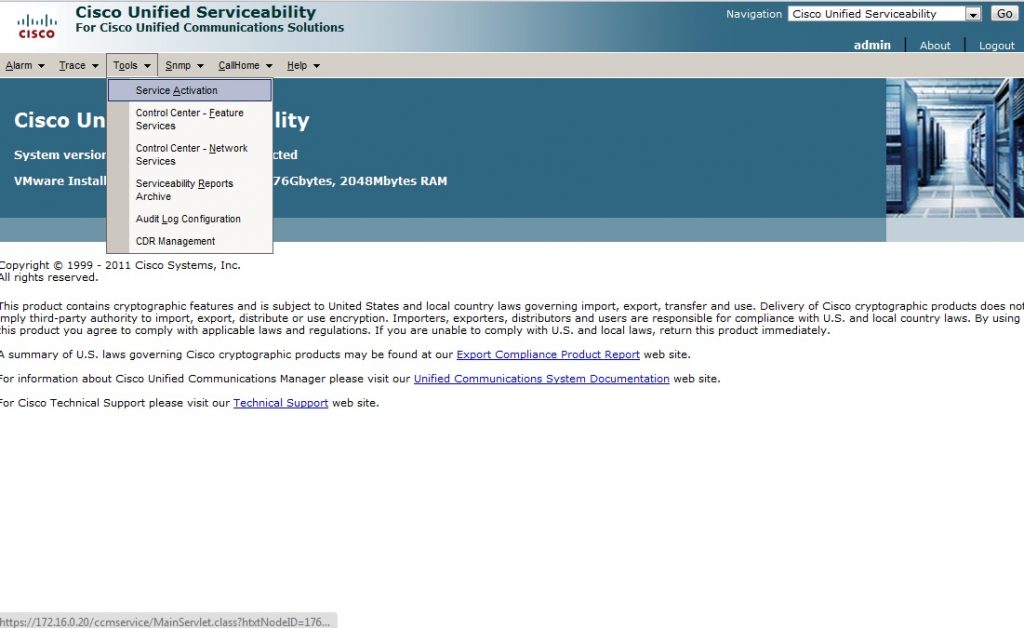 Select these services and apply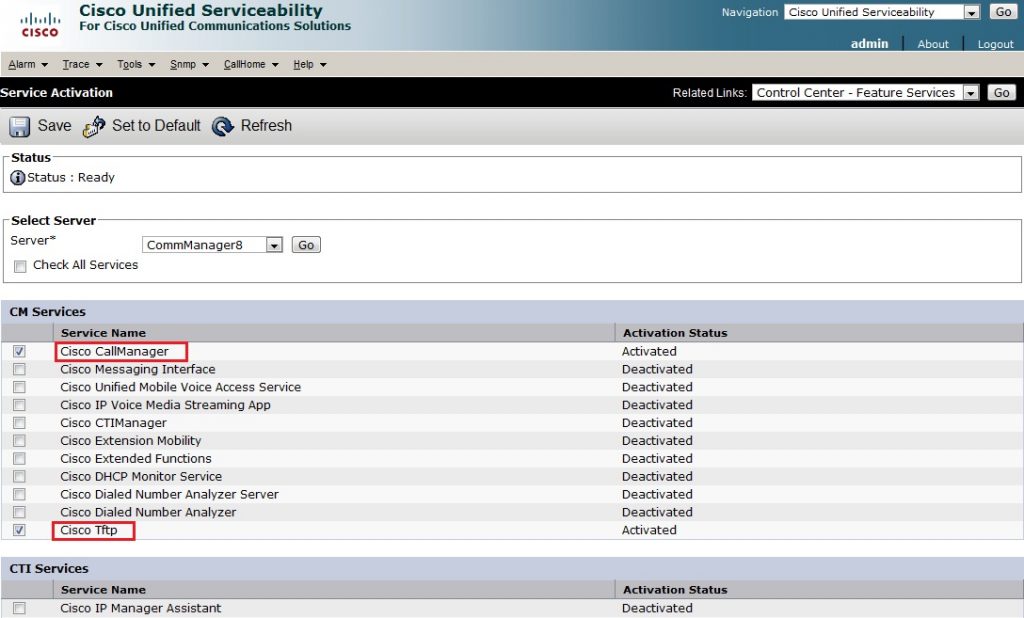 2) Check settings under system – CM groups and default group created during install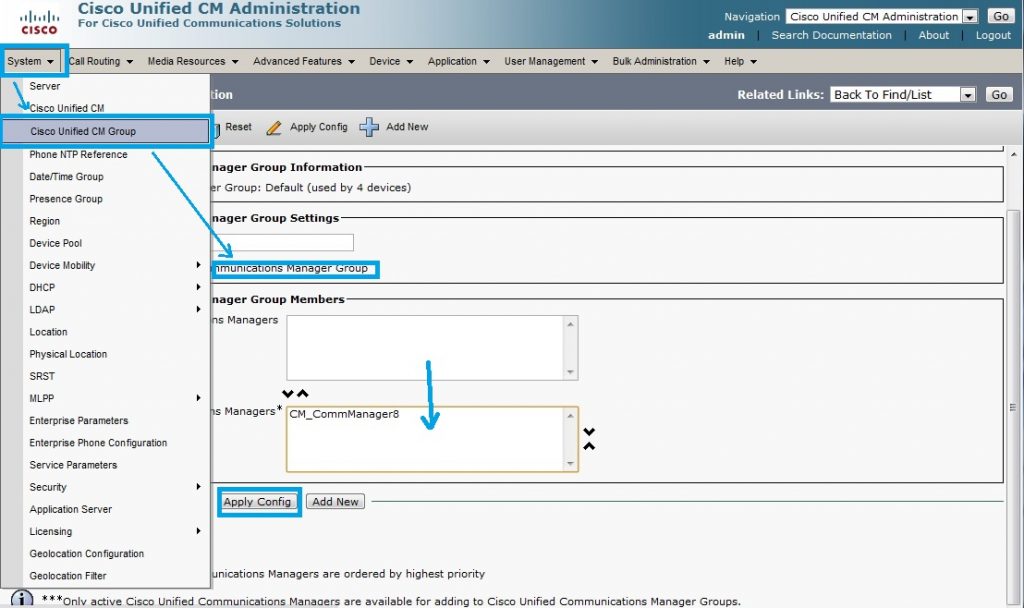 3) Enable auto registration under Communication manager from same section system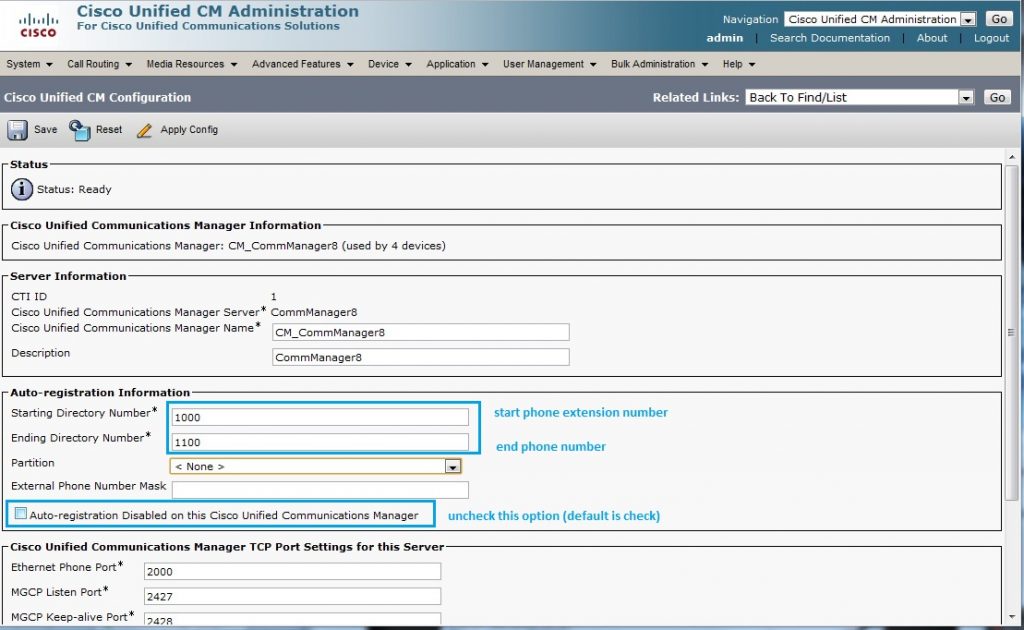 As reference for configuration please refer to video of Kewin Wallace on youtube http://www.youtube.com/watch?v=rGeh8zsm890&list=
PLCDD735A54A71D3CC&feature=mh_lolz