Call forward is a voice productivity feature that can to direct all of your calls to different ephone.
There are 2 different types of call forward:
1) Dynamic call forwarding – forward calls on the cisco phone itself.
To forward call you can press CFwdAll softkey on ephone, enter the phone number you want forward a calls to and press End softkey or # button. This step by step process show next pictures.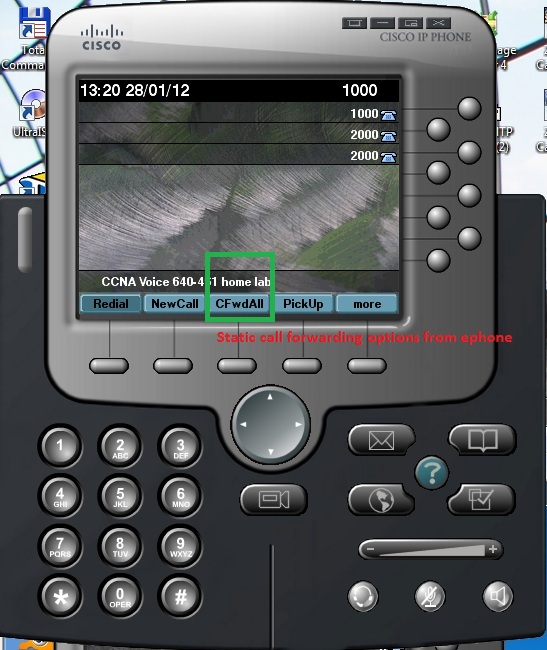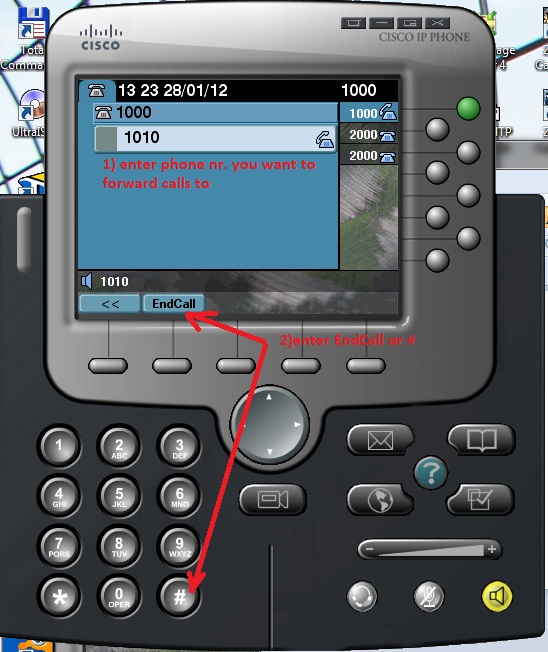 You can see icon in upper-right corner to indicate that phone has been forwarded.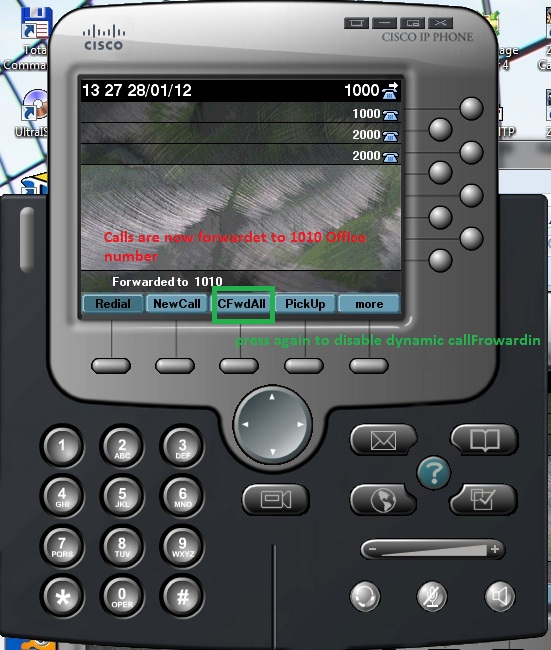 When forwarded call is received by appropriate device on their screen show message: call to number 1000 Ciljak from 1020 was forward to Worker 2 (1010).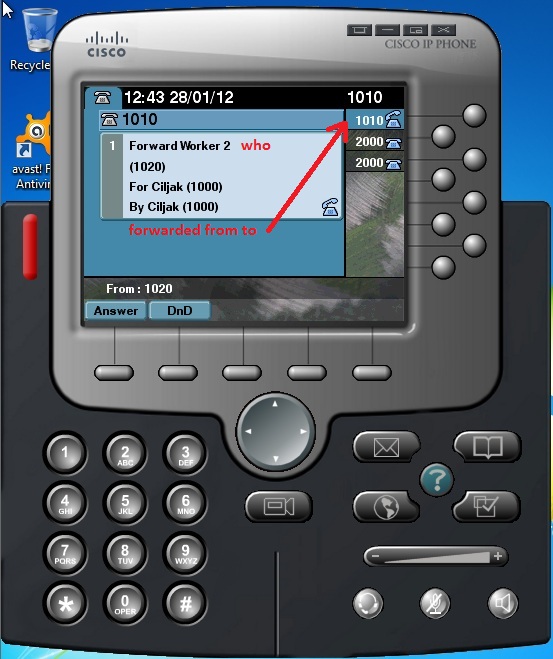 When we will stop phone to forwarding calls, press the CFwdALL softkey again.
2) Static call forwarding – configure forwarding within cisco IOS. These are more options that offer dynamic call forwarding method. There are these options that can be configured at ephone-DN.
all – forward all incoming call
busy – forward calls when phone is busy
night-service – forward calls when CME is in night-service active time mode
noan – forward calls after a specified amount of time when phone has not been answered
example of config:
CME(config)#ephone-dn 1
CME(config-ephone-dn)#call-forward noan 1010 timeot 30
CME(config-ephone-dn)#end
Closer look at noan and busy call forwarding show next pictures: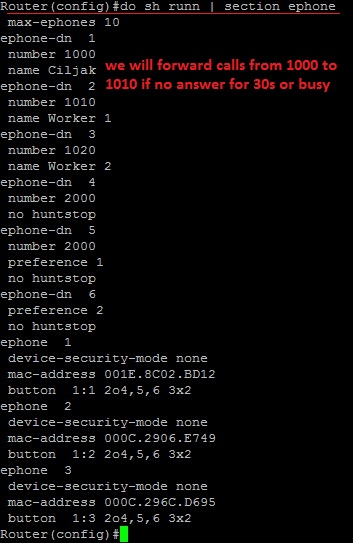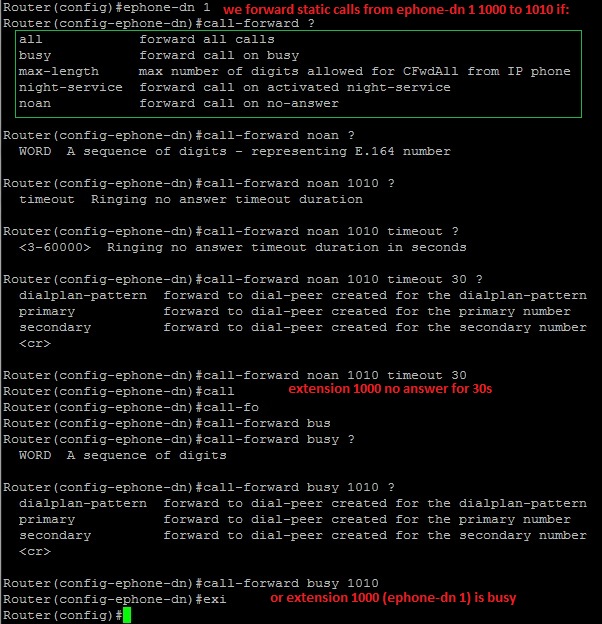 Now we look at no answering ephone 1 with extension 1000 that will be forwarding to 1010 after 30s timeout of no answering.